Wp Buzz Contest
is a plugin designed to create well-designed, customizable and responsive contest pages to help you build your email lists.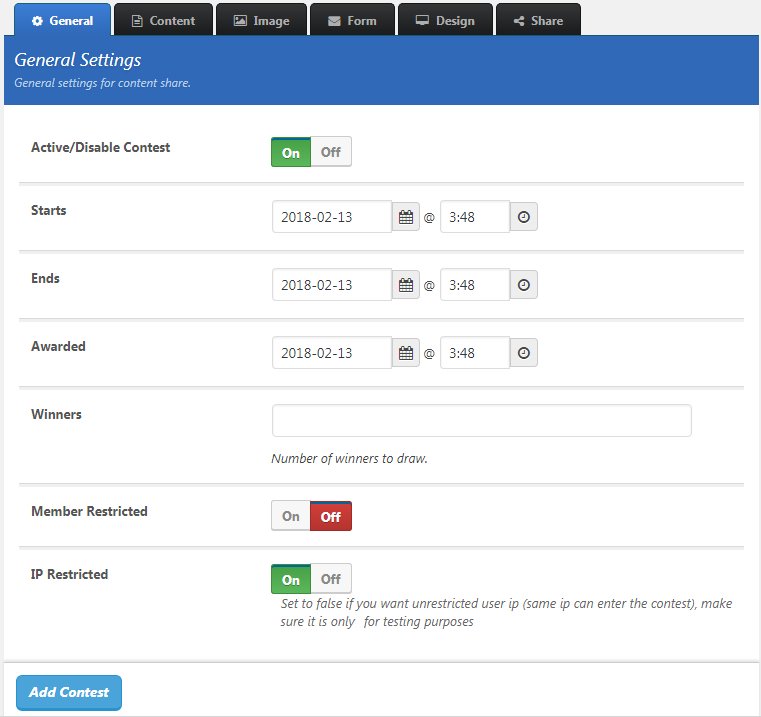 As contests normally do, the plugin offers prizes to successful participants that would further increase their chances of winning upon sharing the link. The process will not only allow you to grow your email list, but also drive lots of traffic to your site.
Apart from the full control over your contests, the stats module gives you the number of views, shares,
subscribers, direct subscribers and referral subscribers, which you can further filter by date.