Screenshots: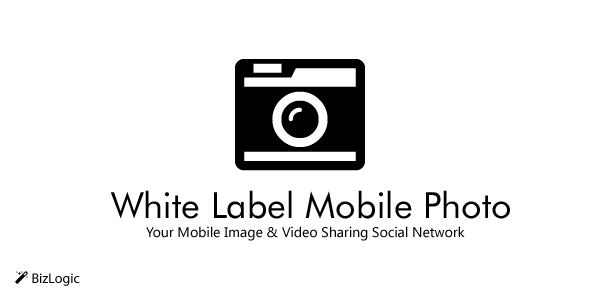 Activity Feed:

Admin UI (Media Edit):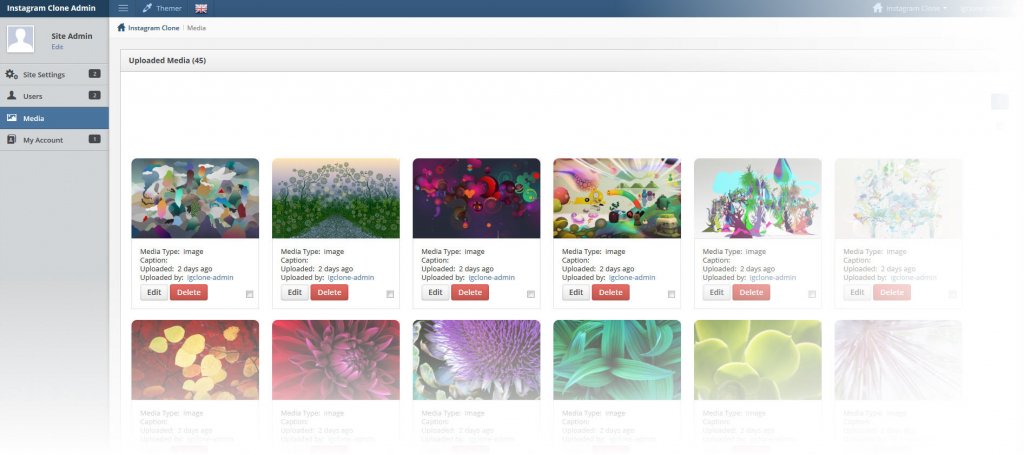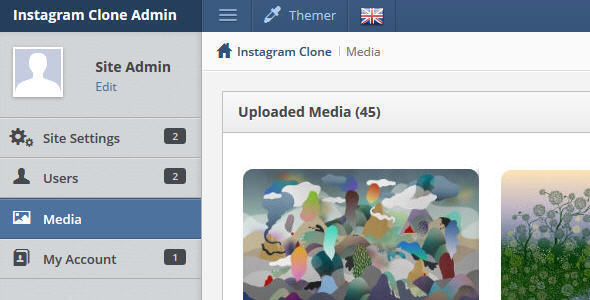 'View Media' Page: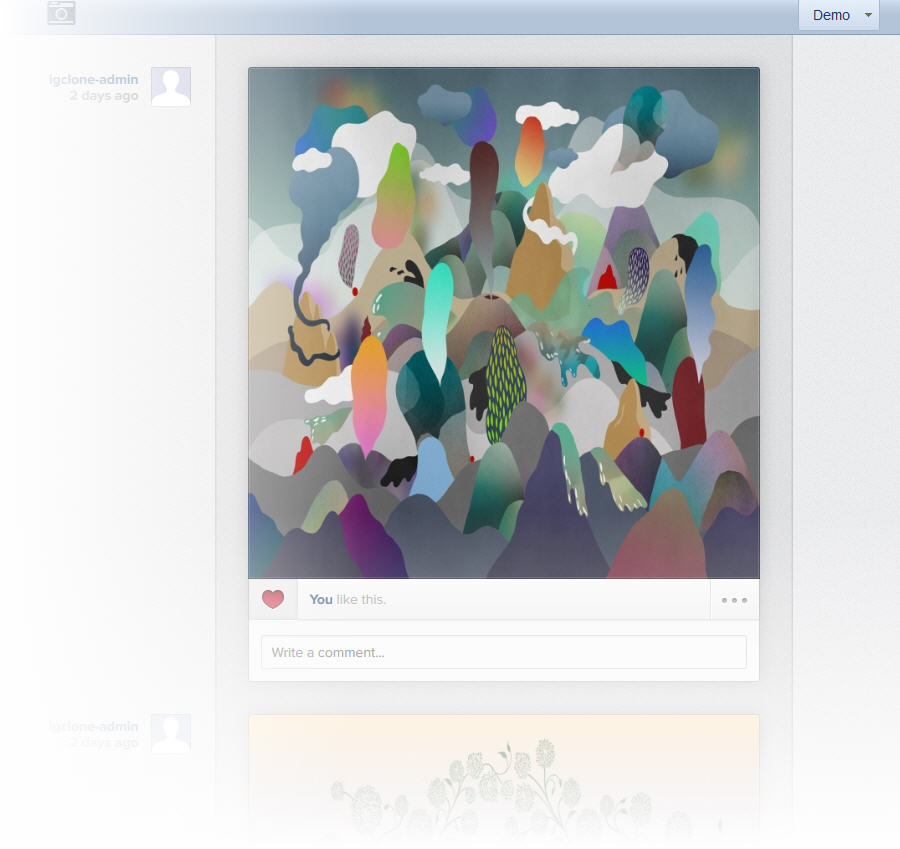 User Profile w/o image uploads: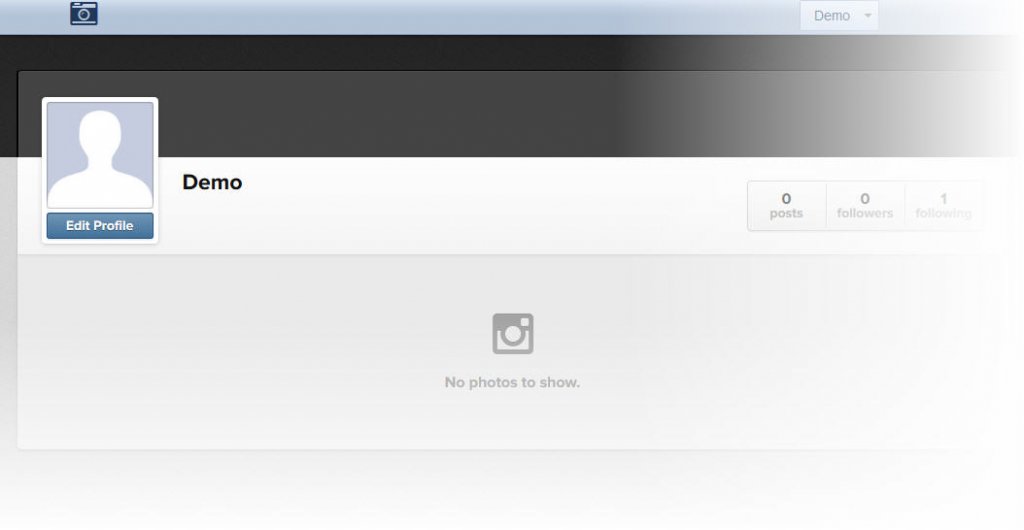 User Profile w/ image uploads: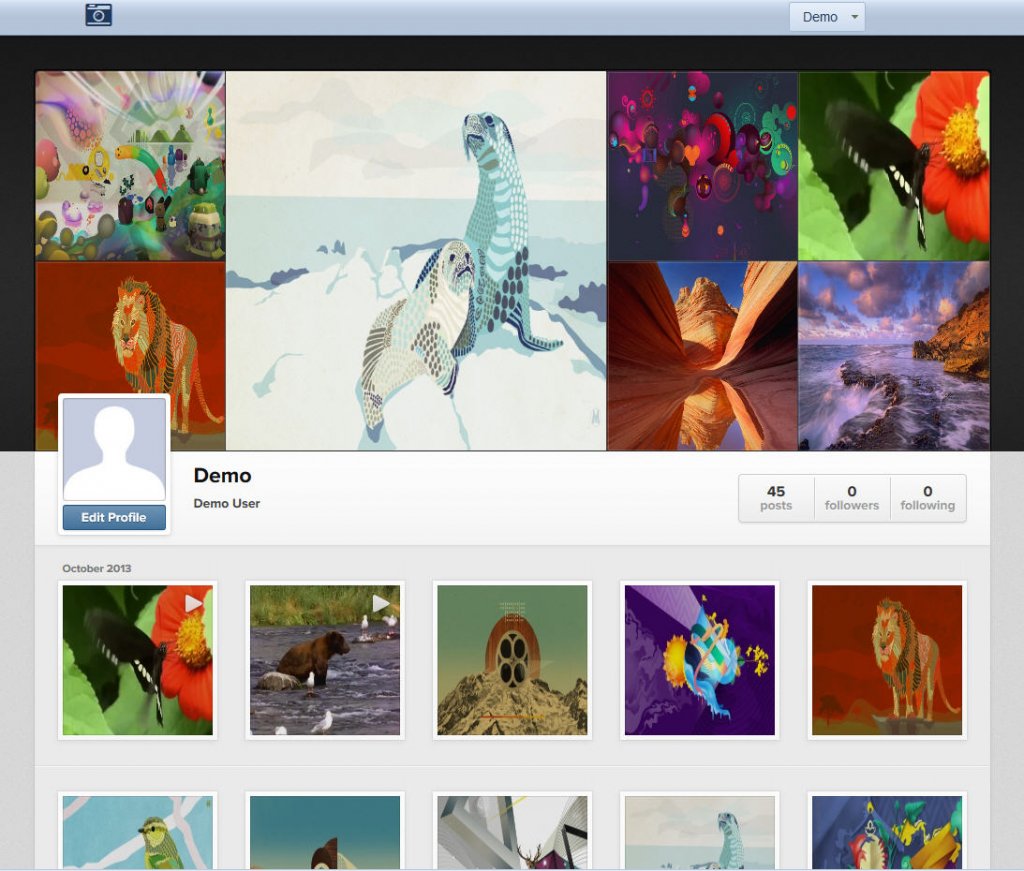 Demo:
Features:
Block Users
Follow Users
Granular Usergroup Permissions
Delete Images
Like Images
Upload Images
Private Profiles
Site Admin UI
Video Upload & Conversion
Over 60 Themes using jQuery UI
Planned Features:
Repost Images (like Twitter's Retweet)
Your Suggestions?
Price:
$299.99 USD (One license per domain name)
Server Requirements:
PHP 5.x
MySQL 5.x
A web server (Apache is recommended)
FFmpeg, if video conversion is required
Encoded Files:
Technology Used:
AJAX
CSS
HTML
JavaScript
jQuery Mobile
jQuery UI
MySQL
PHP
Zend Framework 1.x
License:
Commercial (One domain name per license)
Support:
Free Support for 60 Days after purchase
Free Bugfixes
Free Upgrades for your purchased version.
i.e. if you purchase version 1.0, then any future iteration in the 1.x line is free of charge.