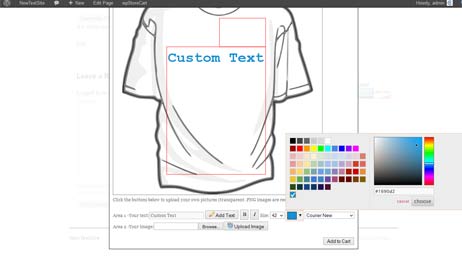 LIVE DEMO:
view live demo here
Now you can sell products on your website which users can
customize with their own images or text
. Perfect for
custom t-shirts, mugs, calendars, hats, stickers, posters, engravings, certificates, postcards, business cards
, or any other product which can be customized.
This system is
user friendly
, with
drag and drop
, easy and intuitive controls, all powered by a next generation jQuery enhanced ecommerce system.
This product is an Ajax enhanced power
Wordpress plugin
and is powered with the included wpStoreCart ecommerce system plugin (you will receive a zip file that contains both plugins, just activate wpStoreCart and then wpsc User Customized Products and you're ready to go!)
ALL FUTURE UPDATES ARE FREE FOREVER!
Buy once, and get ALL new versions.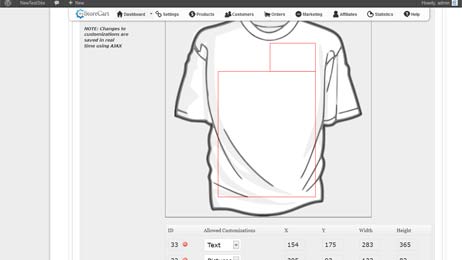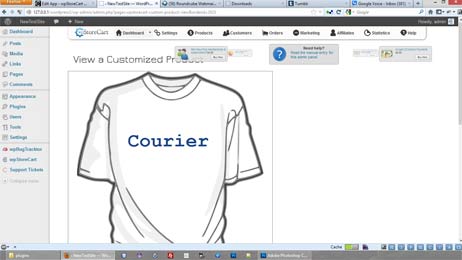 You just upload your blank product image, draw areas on screen where you want users to be able to upload pictures or write their own text, and publish your product! When a user creates and purchases a product, you will have access to all images and text they upload, plus their specific designs.