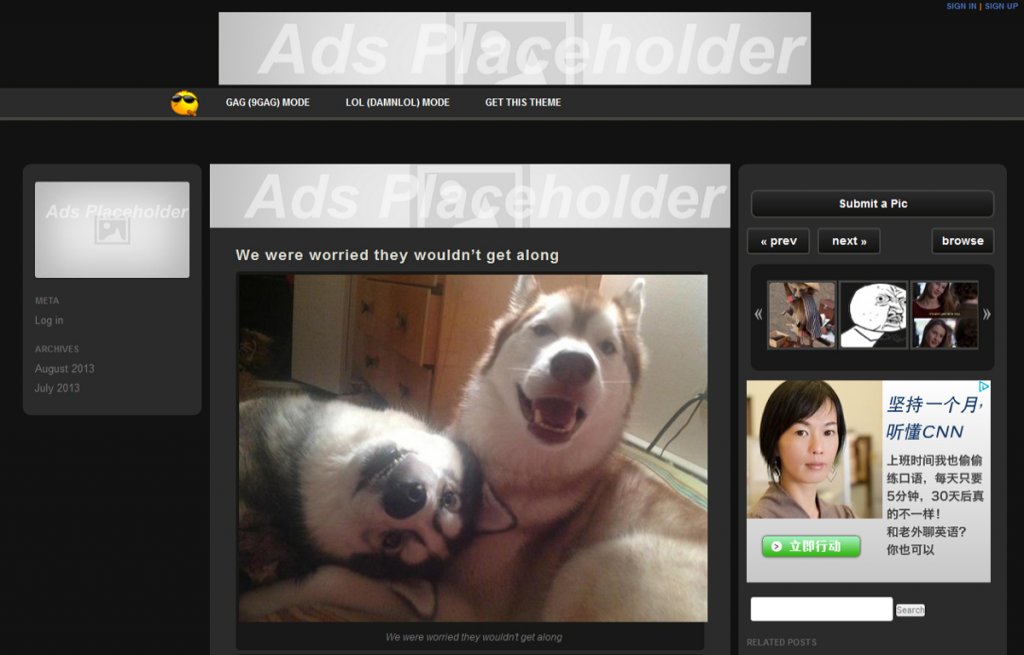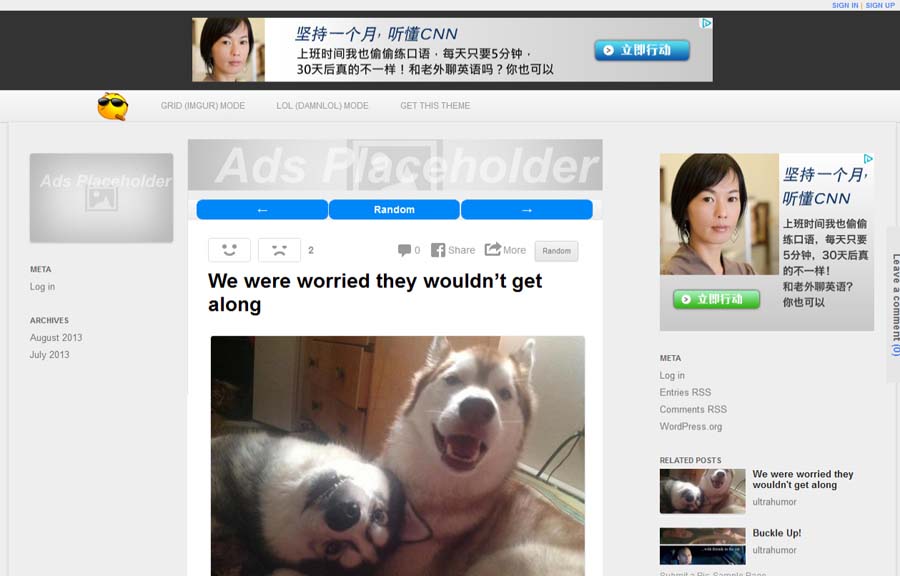 Demo link>>>>>>>>
Exclusively for DP member only. Normal Price $99, today $49!!
You can also purchase is from http://hotclonethemes.com/product/ultrahumor/. The coupon code is
dp40
Key features
4 MODES IN 1!
There are
4
Modes integreated – GAG, LOL and GRID and Vine. You can easily change them with simple one-click in Option Panel.
With single one template, you can have a site that can easily change from damnlol style to 9gag style to imgur style to Vine style!
LIGHT & CLEAN
You know what? 4 Modes integrated theme only weighted at 400k(Theme zip file)!! Surprise?
SIMPLE & POWERFUL OPTION PANEL
Our theme options panel allows you to easily control your website without ever touching a line of code. What you have to do and need to do is just upload your Logo, your favicon, set your Adsense codes, etc. That's all. No redundant.
EASY COMMENTS
We give you choices to use Facebook comment or wordpress comment.
What's more? If you are using wordpress comment, you don't need to refresh the page at all when submitting your comments. This brings great experience especially when your visitors are watching a video post!
6 ADVERTISEMENT AREAS
No professional publication is complete without ad integration. Ultrahumor comes with 6 ad-ready areas, each of which can be managed via our theme options page.
Front end Submit Form
You can try it yourself
here>>>
PERPETUAL UPDATES & UNPARALLELED SUPPORT
All our customers get free access to all theme updates during its life circle.
We put a ton of effort into providing top-notch tech support to all of our customers. With our dedicated support staff at your back, you can be sure that you will have your blog up and running without a hitch no matter what your experience level is.
Demo link>>>>>>>>
Exclusively for DP member only. Normal Price $99, today $59!!
You can also purchase is from http://hotclonethemes.com/product/ultrahumor/. The coupon code is
dp40