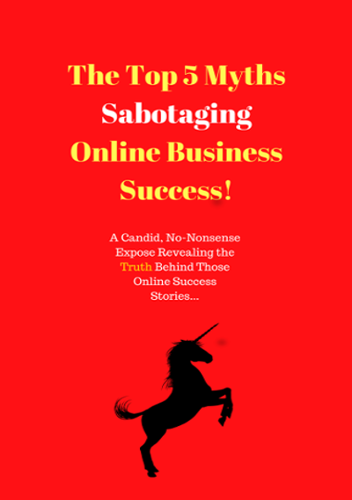 WARNING!
This Series of
Eye-Opening, No-Bull
Articles Absolutely
Destroys
The Most Commonly Held Beliefs That Create A
Mental-Block
to Internet Wealth!
You will discover:
The SHOCKING reason why MOST YouTube Megastars are in the POORHOUSE.....
What the SECRET is to making $24,000 in 11 minutes? It is so SIMPLE it will knock you over!
Why the TRUE average age of Online success stories is much older than you think.....
The number one reason why most entrepreneurs FAIL to ever get started Online and how to CONQUER it.
Why it's Average Joe's NOT Big-Brained Geniuses who are the MAJORITY Rags-To-Riches stories Online....
Stay in the loop and click the order link to get this eBook, IMMEDIATELY!
(Note: This eBook is in *.pdf format and requires any pdf reader, such as adobe acrobat reader to access it).