The brand new Digital Download Script from Network39 is an amazing script for anyone that needs to sell digital products online.
Stop paying monthly fees for online shopping carts, for a one off fee you can securely run an online digital store from your own web-site.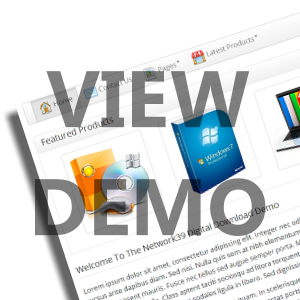 This fully loaded PHP script will give you the option to sell software, scripts, music, eBooks, themes, images, videos, PDF's in fact any product that is delivered via a download.
Every aspect of your digital download store can be tweaked and customized via the administration dashboard.
Way to many features to list here, please take a look at the fully functional demo, link at the page below:
http://network39.com/products/2/responsive-digital-download-script.php