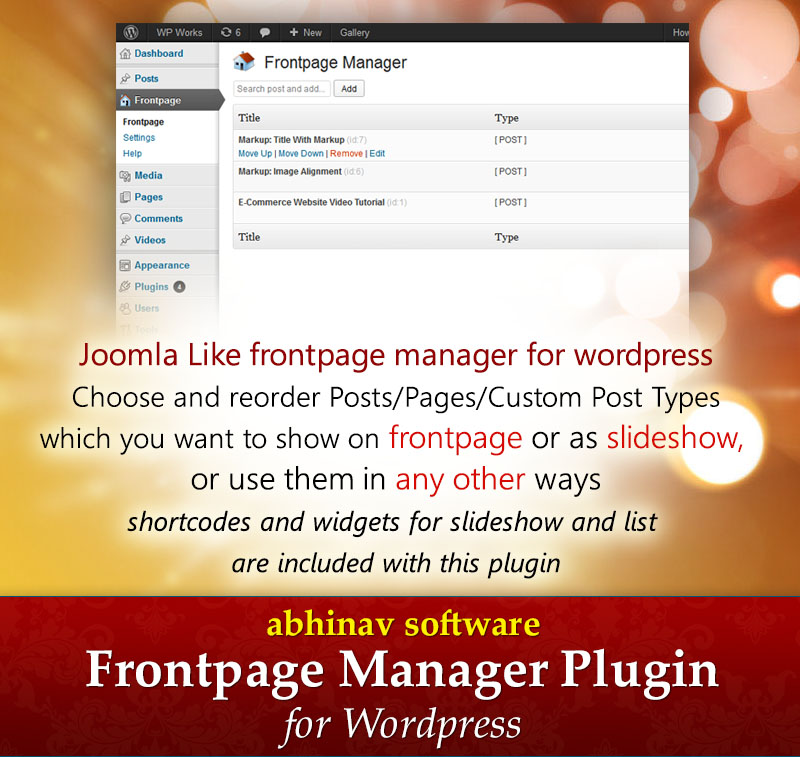 Joomla like frontpage manager for Wordpress. With this plugin you can display selected posts on your frontpage. You can change their order. This also works with custom post types. You can also display your posts as List or as Slideshow. Shortcodes and Widgets are also included with this plugin.
If you are a wordpress theme designer, you can easily use this plugin with your theme.
Features
One click button to send any article to frontpage
Change the order of posts by "Move Up" and "Move Down" buttons
Works with custom post types
Shortcode and Widget for displaying posts as Slideshow and List.
Help pages, so that you can easily integrate it with your theme.