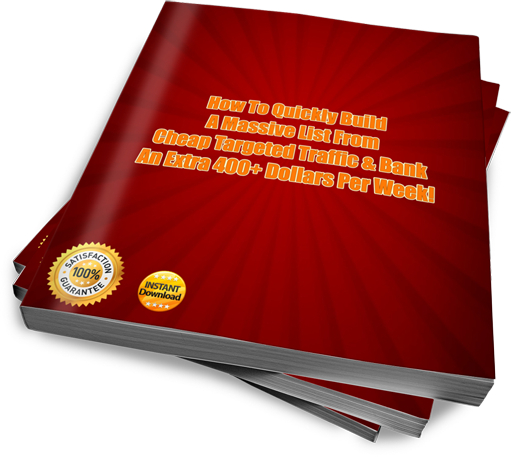 This is my personal report revealing how i get massive floods of cheap targeted traffic hungry to buy my products.
I reveal the best places to get this endless supply of traffic as well as show you what i do to double this traffic to bank large sums of cash every day!
These are strategies being taught by the best internet marketers today and these are fresh tactics for 2013 and will not be saturated.
You will have access to a free bonus report with PLR as well as tools and resources to start making cash immediately.
Here's the link to the bonus report
http://www.immarketingvideos.com/paid-to-click-list-building-strategy
Do not waste time wondering if you should get this report i promise you will be 100% satisfied or simply ask for your money back.This is so simple and newbie friendly i just wish i had done this a lot sooner.