Hello dear members,
I am offering a bot that posts on Facebook on its own.
This app allows you to:
- Post to UNLIMITED groups
- Post without getting banned by captcha
- Post in 5 seconds with the user-friendly interface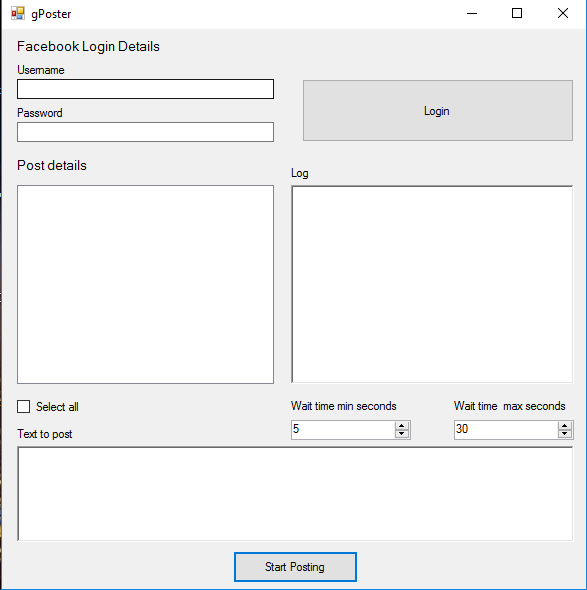 More assets:
- You can set interval between the posts but the interval is different every time to avoid ban
- You can use unlimited facebook accounts
- You can post to all of your groups
- YOU DON'T HAVE TO BE A GROUP ADMIN TO POST, but you have to be a member
The gPoster is a one-time fee service. There are plenty of bots and web apps which posts to Facebook automatically but they are:
- Expensive to use
- Have post limits
- Require group ownership
And, yes, yo can use different account every time and use it on UNLIMITED computers.
HOW TO RUN IT?
Everything happens with 1 click...just read the instructions in the archive.
System requirements:
- Windows 7 or newer
- NET framework
- Google Chrome browser
PRICE - $50 (temporarrry $20)
!Source code IS NOT included!
Unlimited computers install, reselling IS NOT allowed.
Attached Thumbnails