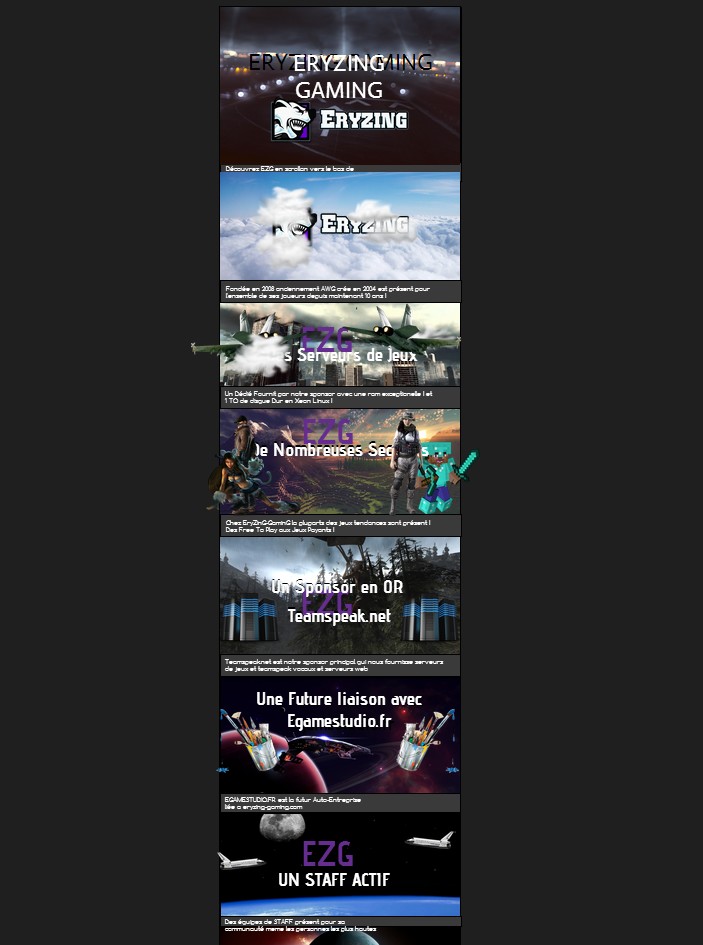 Hello everyone,
As the Manager of the design company I design webmaster makes available this theme carried from A to Z by myself, French company webdesign, I remain at your disposal for any questions:
Your purchase provides:
-Resizing AUTOMATIC! for others médias !
-Official License -1 egamestudio
-All files now Demo (html, js, img, css ..)
-3 Sliders JS Full HD
-Background Resize automatic
-Possibility of altered images and other codes, only the copyright shall be withdrawn if the license was buying.
Payment only by PayPal.com
Demo link:http://egamestudio.fr/designresponsive/
Email:
The money can we develop our players to travel to:
http://www.eryzing-gaming.com/
Dear The Designer .