Please, note: the service is designed for research SEO purposes only, no spam tools allowed!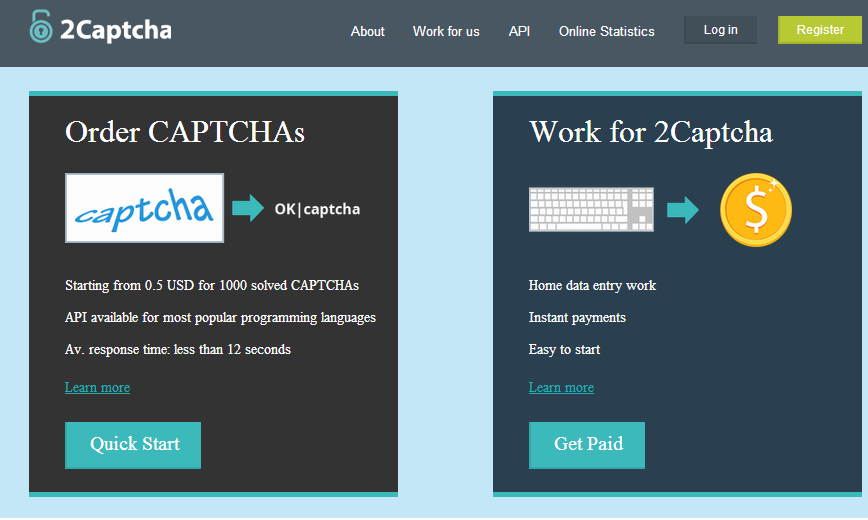 2captcha.com
- new low-cost reliable competitor to old and ovewhelmed services with micro-workers from all over the globe: 2captcha.com
Price: 0.5-06 USD
No hidden costs
Max. bid: doesn't exceed 1.2 USD
Accuracy: 98%
Av. Time: 7 seconds
Multithreads: supported
CAPTCHA types: case sensitive, numeric and many others
Other solutions API support: DeathByCaptcha, Antigate, Decaptcher - easy migration.
The file you can upload here contains Press-release.