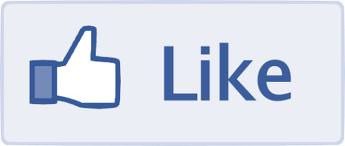 Having trouble generating likes to your Facebook Fan page?
Well that ends now! For as low as $10.00 you will get the same tactic I use to build a massive Facebook following and make hundreds everyday! There is no limit to how far you can take this tactic! You can do this with 1 Facebook Account or 100 Facebook Accounts!
With my easy 7 step system I will walk you through how to generate 50,000+ Facebook Likes in 30 days and show you how to monetize those Likes in an effort to generate $500 each day of pure profit income.
This 22 Page Ebook will guide you through these easy 7 steps with easy to follow instructions and screenshots as well as resources building a massive Facebook following without paying a penny on Facebook ads or any other form of online advertising.
This ebook is perfect for anyone interested in making money online. From beginners all the way up to gurus these tactics can be applied by anyone interested in making money with Facebook.
************************************************** ***********************
I USE THIS SAME TACTIC TO OFFER A VERY SUCCESSFUL FACEBOOK LIKES SERVICE! SEE WHAT MY CLIENTS ARE SAYING ABOUT MY FACEBOOK LIKES SERVICE:
"Hey! Great work in sharing my new FB fan page, another small step for a new web site towards the public market place and arena."
"J maresca did exactly as he said. Nice work!"
"Completed very fast, very happy with the service and will definitely use again and recommend."
"I find the work to be of great value for me and hope to do some more of the same in the very near future."
"Once again very pleased with the speed and great service of this seller...highly recommend."
"Fantastic service, you won't find a better seller than this for your projects, third project with him and as usual he exceeds expectations. The only reason I would hesitate to recommend him is because I don't want him to get so busy he wouldn't have time for all the future projects I need him for...!!"
"Fantastic! Delivered the work really quickly - within an hour or two : )"
"Great job - delivered incredibly quickly. Thanks again. : )"
"Great service from this seller, has completed several social media projects for me and the results are already showing ...moved up several spots in my google rankings for several keywords and finally made tenth on page one. For all of those still not sure, social media promotion definitely makes a difference
"
"Everything went flawless. My order was delivered in a timely manner and everything went as expected."
"Excellent Seller, very helpful...this seller gives proper pins, shares etc from real people so they really count in the Search Engine rankings...mine have already gone up...
"
"Third order - just as quick as the others ; )"
"Very quick work again, thank you!"
"Happy with the services. Seller is very responsive and provides fast turnaround. His work exceeds expectations. Highly recommended."
NOW YOU TOO CAN OWN A COPY OF THE SAME TACTIC I USE TO MAKE MY FACEBOOK LIKE CLIENTS HAPPY!
So don't delay! Get this awesome easy 7 step system to killing it with Facebook for $10.00 today!
PLEASE REPLY TO THIS THREAD WITH YOUR PAYPAL ORDER ID AND EMAIL ADDRESS YOU WANT THE EBOOK SENT TOO AFTER PAYMENT IS MADE OR YOU WILL FIND THE EBOOK IN THE EMAIL ADDRESS ASSOCIATED WITH YOUR PAYPAL ACCOUNT! THANKS!
**Review Copies No Longer Available!