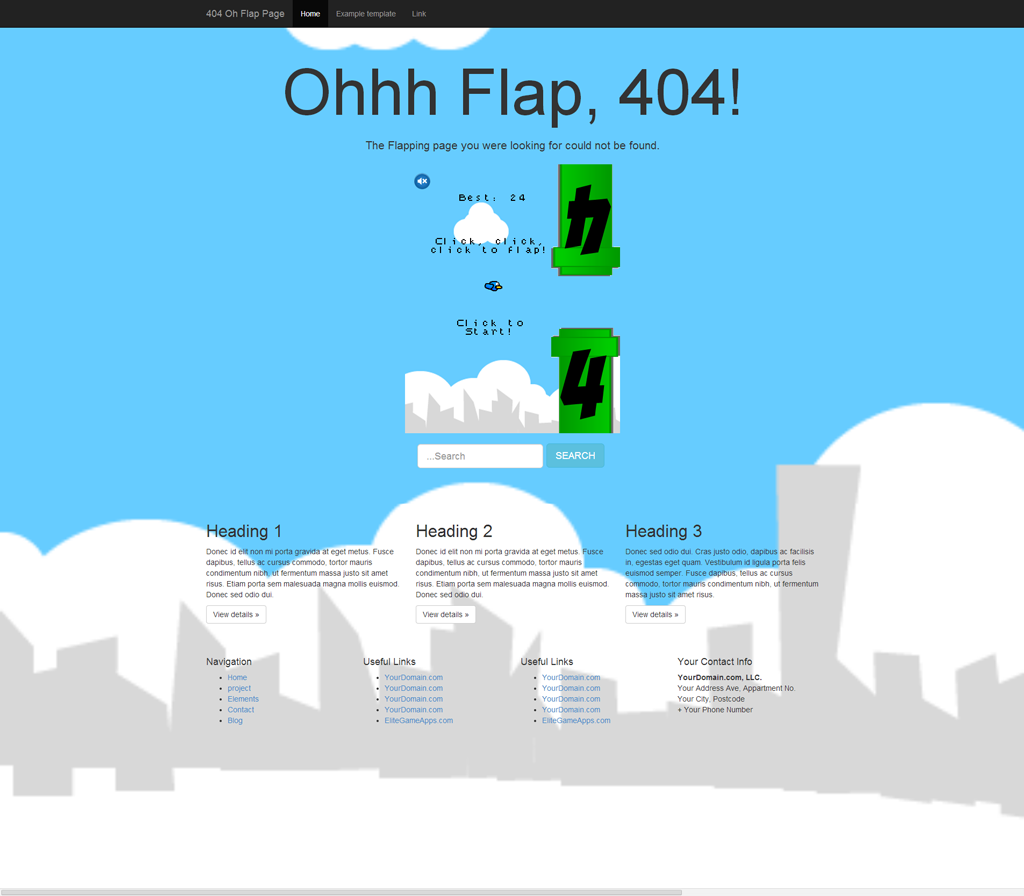 Get in while it's cheap! cheep! Cheep! I will provide you with a 404 error page for your website, with a complete Flappy Bird clone to play - entertain your visitors when they get the dreaded page not found 404 error on your web site.
Keep them entertained & retain your visitors. Touch compatible, mobile compatible, website compatible & easy to install.
Built on HTML5 & Bootstrap! Game, template & files provided.
Instant download.
HTML5.
Bootstrap.
Mobile & touch compatible.
Complete Game - with high scores!
View Live Sample: Flappy Birds 404 Error Page
http://elitegameapps.com/flappy404/index.htm
Regular license:
For $15 you get to use the 404 error page on 1 site only, you can not resell, give away, distribute the files/game/or content.
Reseller Rights:
For $50, you can resell the product, files, templates & the game. You can not pass on the resell rights. Reseller rights are for the buyer only.