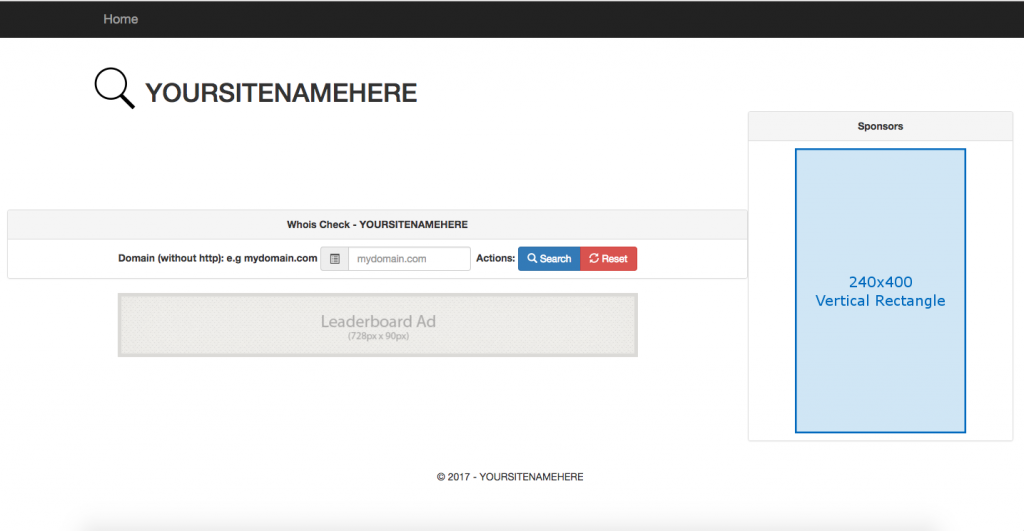 What is it and what does it do?
Nice clean easy to use who is checker, the layout is simple and user friendly.
Easily lookup domains to see the whois information.
You have the added ability to include google adverts of two sizes to earn you potential revenue!
728 x 90
240 x 400
Where would anyone use it/how do i market it?
IM, MSN, Yahoo, basically any accounts you wish to securely password protect.
Addon to existing website (extra service)
What do i get?
– Website script
Where can i take this?
Limit is your imagination.. this can be a separate entity (very easy to market via social networking sites), or it could be an addon to an existing website/forum etc.
DEMO:
http://whois.mattlav.com/